Moving right along on Riverton Road!
With the foundation complete, R. Craig Lord Construction has begun the first floor framing of this soon to be two-story addition in Moorestown, NJ. Wood beams were bolted to the cement foundation and a 3/4″ tongue and groove plywood subfloor was glued and nailed to the joists.  Next, framing for the walls were built on site with 2×6 studs and raised to an upright position. The window areas are framed out and the first floor is taking shape. Structurally, two steel beams were added, one to the crawl space and the other under the second floor to support the additional weight of the second floor and roof.
Photo:  First Floor of the Addition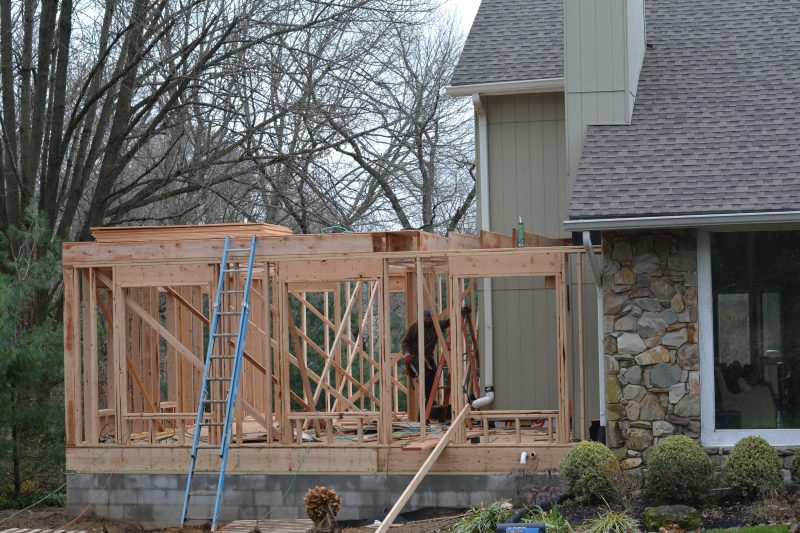 Below Photo: Side of first floor Addition.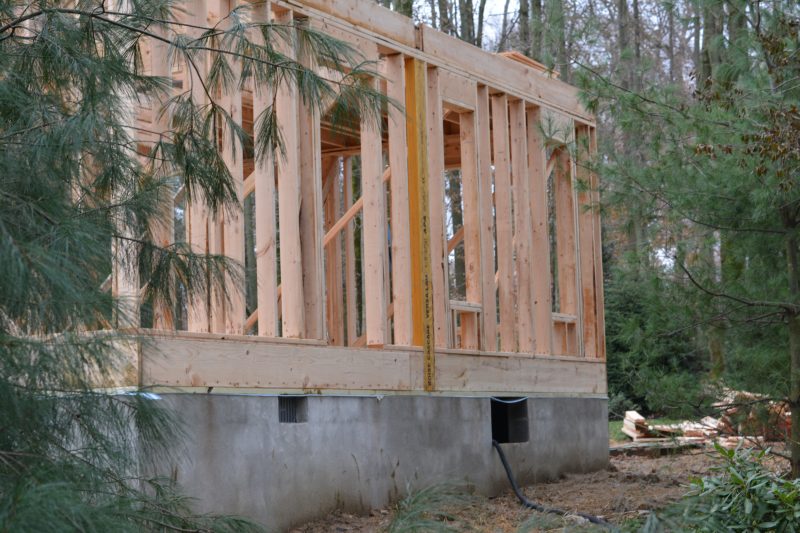 Below Photo: Back of the first floor.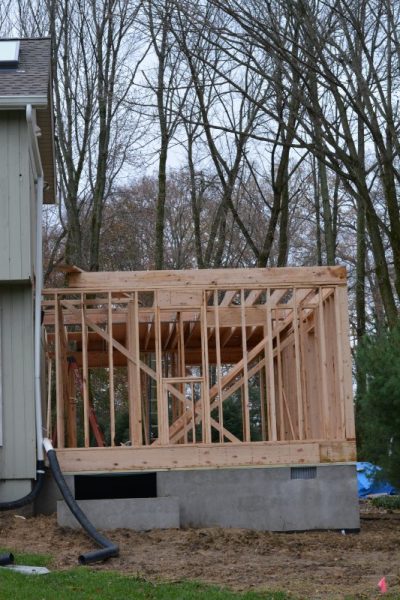 This project will be blogged from start to finish, so, be sure to check back regularly!  View our blogs at www.rcraiglord.com/blogs.  Feel free to give us a call at (856) 235-4237 for all your South Jersey remodeling needs.  For the first blog on this project, visit www.rcraiglord.com/blog-addition-twostory-moorestown-nj/
About R. Craig Lord Construction Company:  For almost 40 years, R. Craig Lord Construction Company has provided award winning remodels in South Jersey. We are a full service nationally recognized remodeling company that is known for Quality Craftsmanship and a positive Customer Experience. We have expertise in all forms of residential remodeling including additions, kitchens, basements and baths.