There are times in life when it's OK to break the rules—but adding onto an older or established house isn't one of those times. In historic towns like Moorestown and Riverton, a new addition can stick out like a sore thumb if it isn't done properly.  Work with an expert and follow the conventions of traditional design, and you'll end up with a seamless blend of old and new to create spaces that fit your lifestyle without sacrificing your home's charm.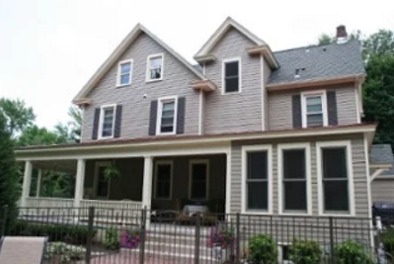 Seamless Additions
Creating a seamless addition starts with the compatibility of the addition with the original house.  Form, structure, and proportion are considered during the early design phase prior to more specific details like trim work and cabinetry that will follow later.   The question often arises, do I need an architect?  One option is to consider hiring a company that can Design and Build the addition rather than hiring three different companies – an architect, a designer, and a builder.  Hiring a qualified Design-Build company like R. Craig Lord Construction Company ensure that all aspects of the project are working together to maximize the design and budget for you, the home owner.  This will result in a project that is custom designed for you, on time, and on budget.
An Addition design process includes:
Responding to the site, making full use of high points, slopes, landscape features, and orientation.
Going beyond the "letter of the law" on such things as percentage-of-lot, setbacks, height restrictions, and scale so the addition doesn't overpower the original house or look out of place in the neighborhood.
Utilizing blue prints and floor plans to map out the new structure and integrate the interior for function, flow, and open site lines to the new addition.
Creating 3D imaging of the new space to provide homeowner with a better feel for the new space and aid in selecting more detailed elements.
Other tips: May incorporate traditional materials (clapboards, local stone and brick, stucco) and even salvaged historic building elements.  Creates focal points with use of contrasting material, windows, architectural details, porches, and more.
Additions are Problem Solvers
Many owners cite expanding a kitchen as their first reason for adding on to their older home.  Older house kitchens often were small rooms built at the back of the house and were closed off to other areas.  This is not how we use kitchens today. A kitchen addition provides the opportunity to reevaluate you the space and maximize the additional square footage.  Kitchen additions often include an eating area, a pantry, and mudroom or a powder room.  R. Craig Lord Construction Company created this Kitchen/dining addition adding 250 square feet and reconfiguring the interior layout to maximize the design for their clients.  The roofline and porch were integrated seamlessly with the varied rooflines and the interior boasts an expanded eating area and entry ways.  Additional natural light flows into the kitchen from 6 windows on the exterior new wall.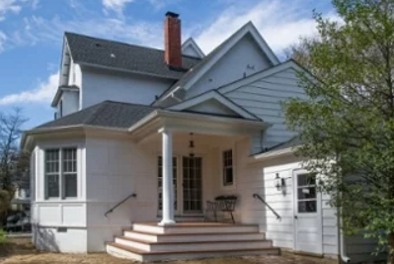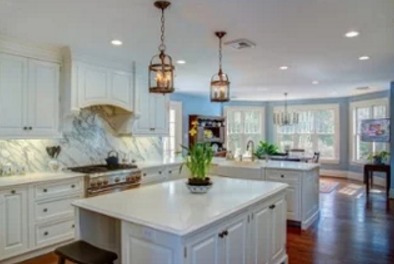 Photos Copyright R. Craig Lord Construction Company
Need more space but have a small lot? Raise the roof for a second floor addition.  A new roofline allows you to integrate charm or a specific style into your house with the addition of architechtural details to unify the look of the exterior.
The modern family has an average of 2 or 3 cars at any given point.  Adding an attached garage to an older home has become a common addition remodel.  Scale is one the most important design features to keep in mind when adding an attached garage.  Here R. Craig Lord Construction company created a step down perspective and extended the existing first floor roofline for continuity.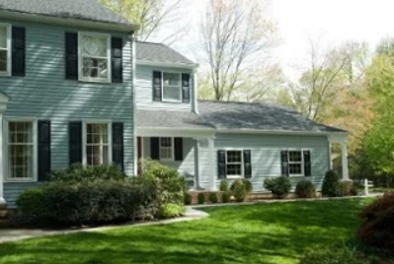 Just like the use of cars, the Master Suite is also with us to stay. Homeowners prefer luxurious master suites that include a walk-in closet and master bath over the utilitarian bathrooms of older homes.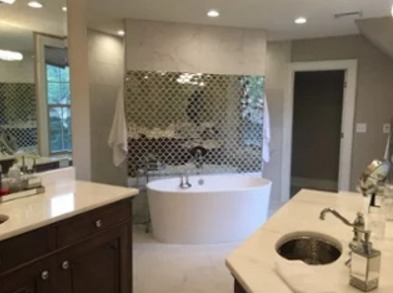 Whatever your reason for adding on, consider it an opportunity to improve your house overall.  And look forward to living in your remodeled home.
Thinking about an addition?  Often homeowners will have specific questions relevant to their needs and type of home.  That's why R. Craig Lord Construction Company offers in-home consultations in the Burlington County and Camden County area.  Give us a call at (856) 235 – 4237 or contact us online at www.rcraiglord.com.
Topics: additions, Home Addition, historic home remodel