After a few years of living in their home, our clients wanted to create a custom look and focal point around the entry of their home.  R. Craig Lord Construction created a distinctive look designing a stone veneer front with a new porch and front entranceway. A balcony was created and supported by two decorative 10 feet tapered columns. The base of the columns incorporated matching stone and a bluestone cap. The opening for the door was expanded and a new custom door was installed – creating a grande entrance. Check out our construction photos!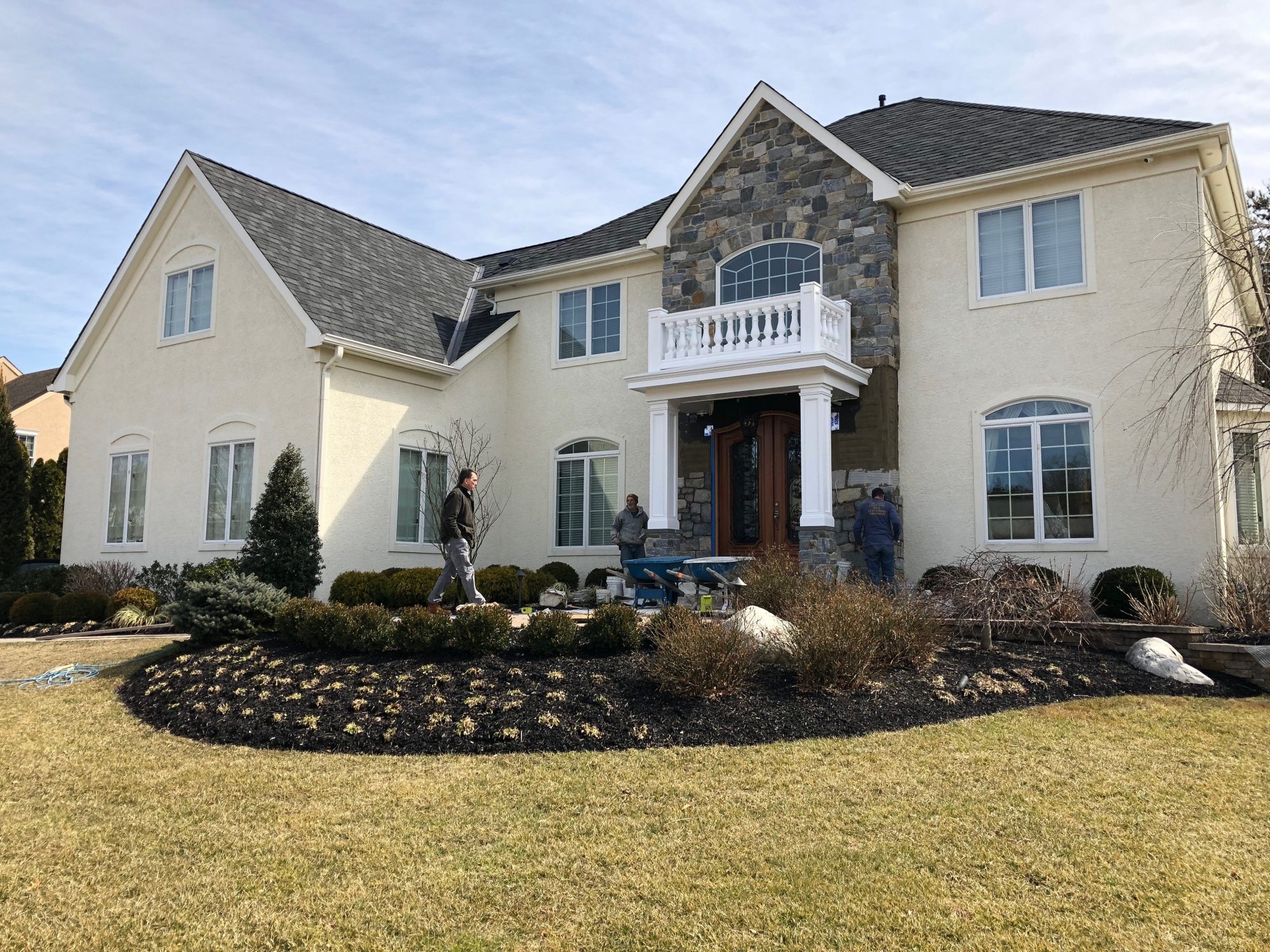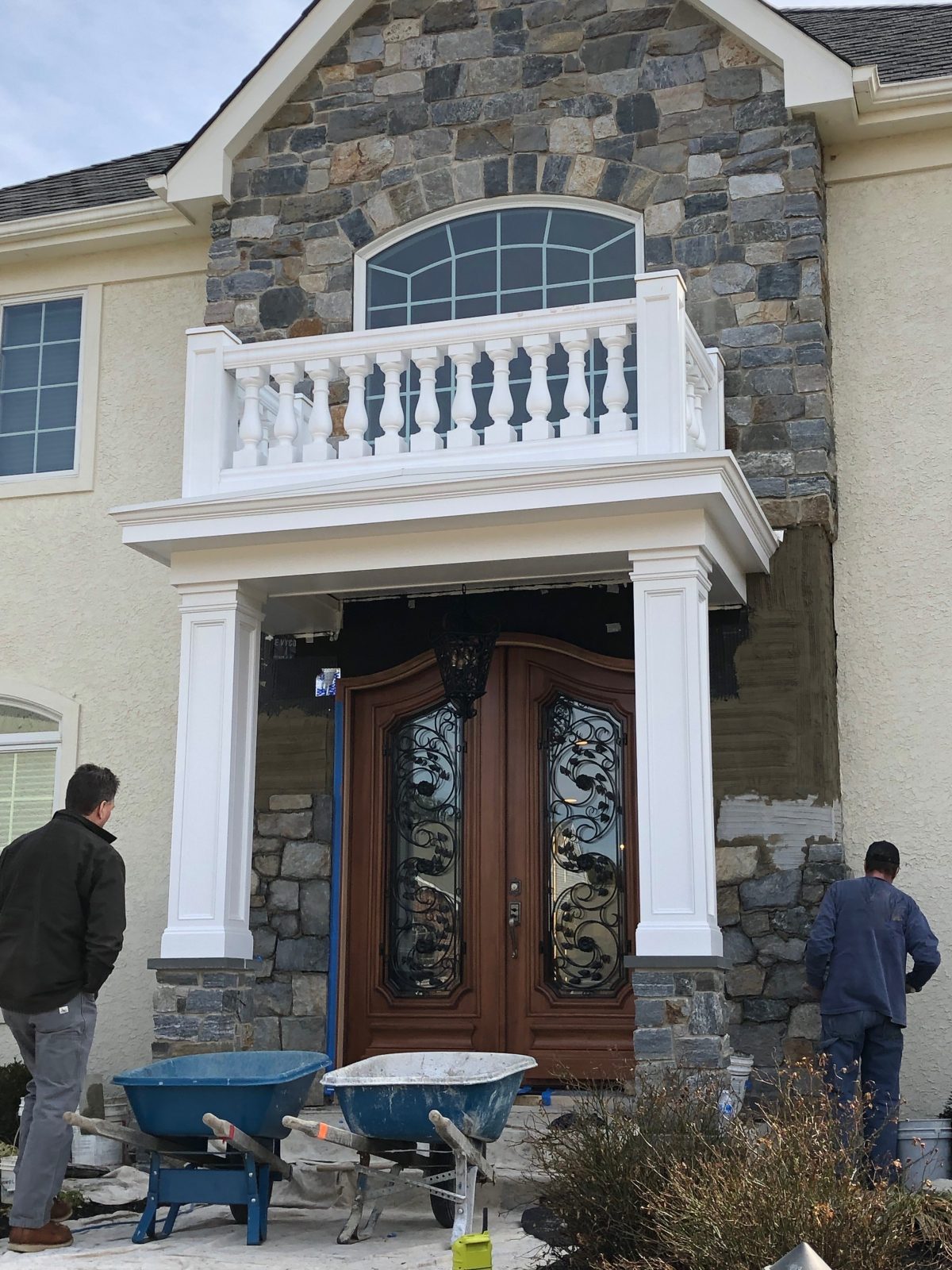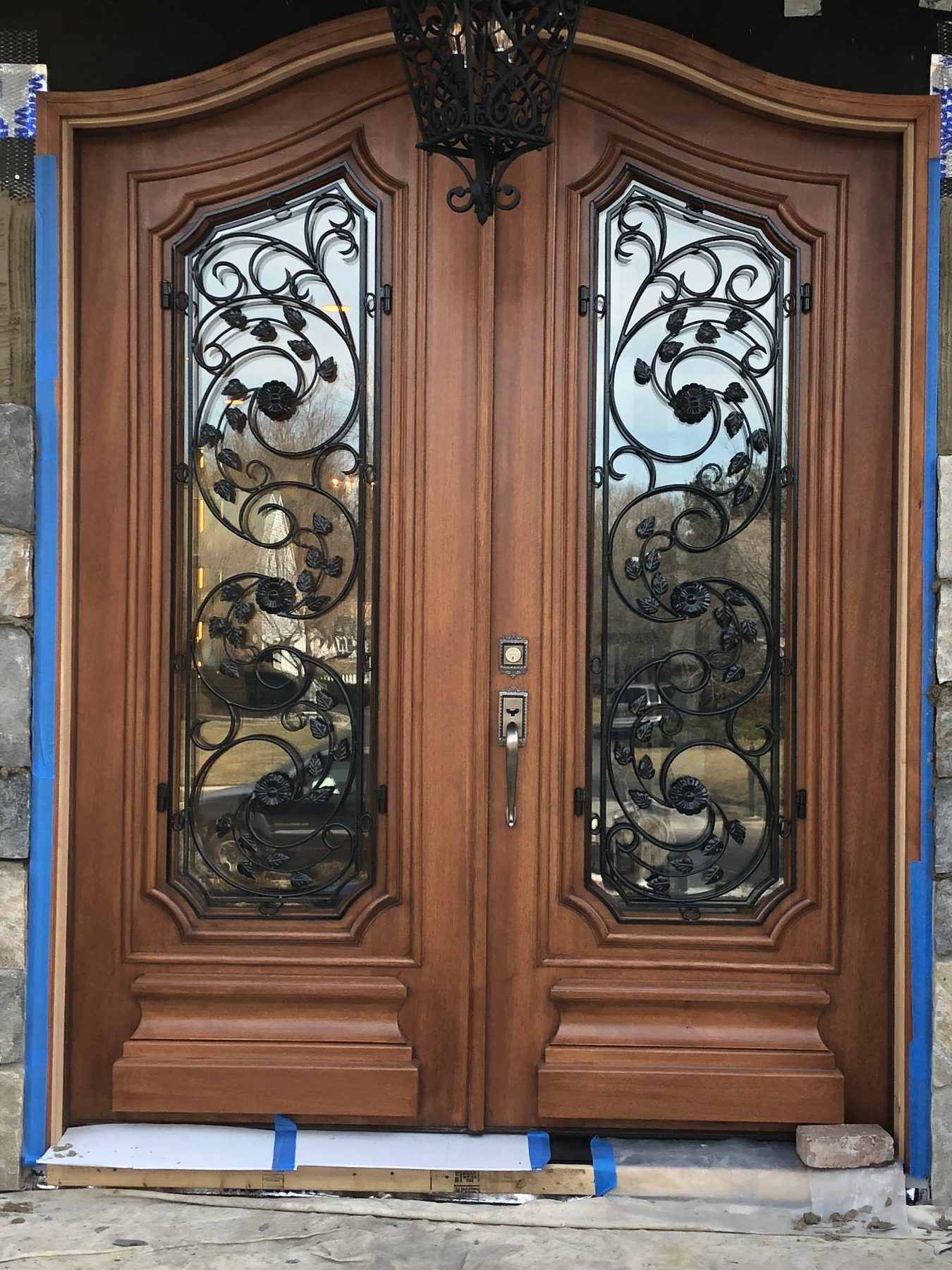 A stone veneer chimney was added to the chimney to match the front porch.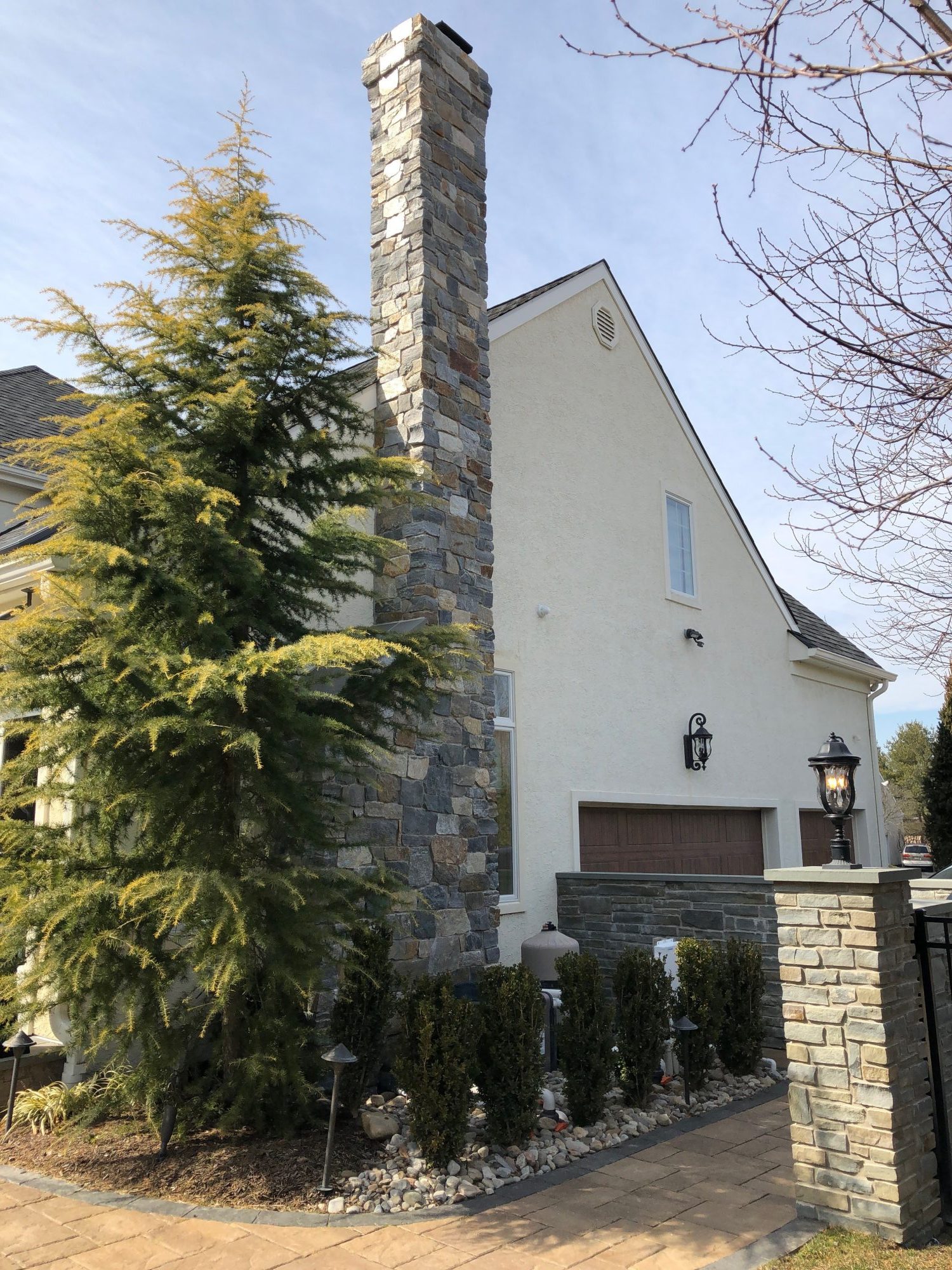 Upgrades to the exterior also included removing the old window (below left), creating an expanded opening and adding three French doors with transom windows (below right).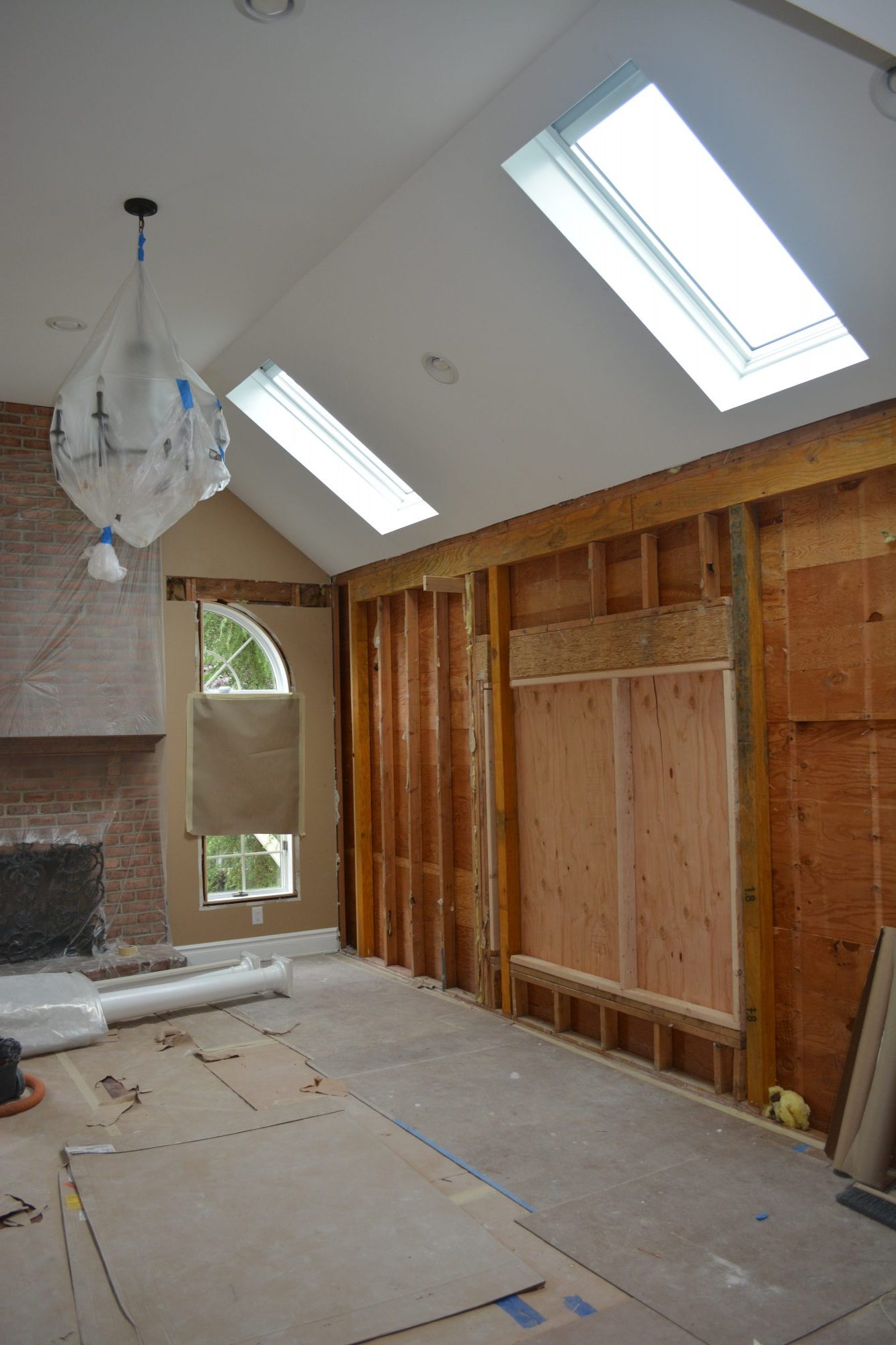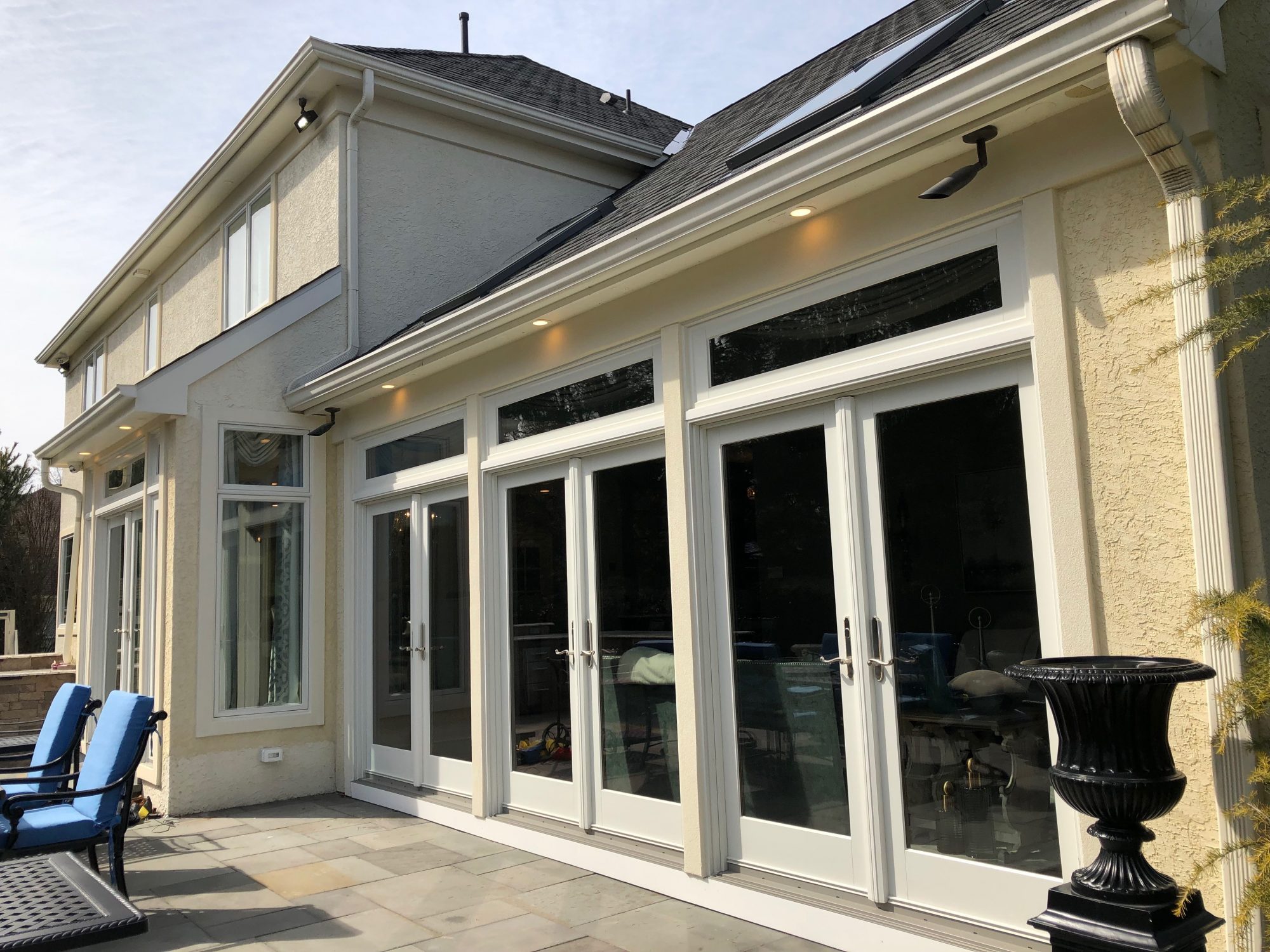 The new Dining Room exterior also received custom French doors and transom windows to match the family room.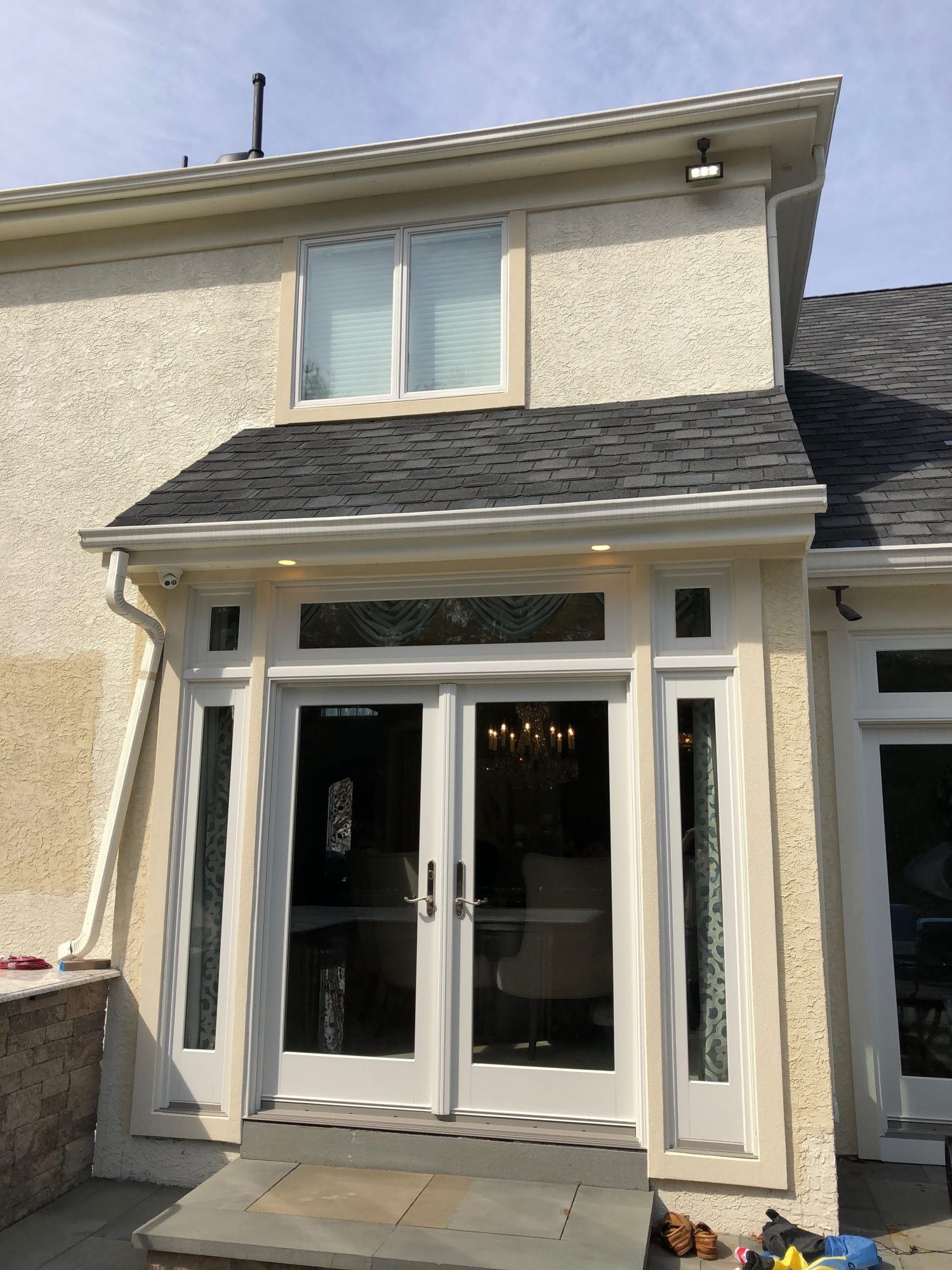 Corner windows were added in the Kitchen eating area to complement a new corner banquette that was installed inside.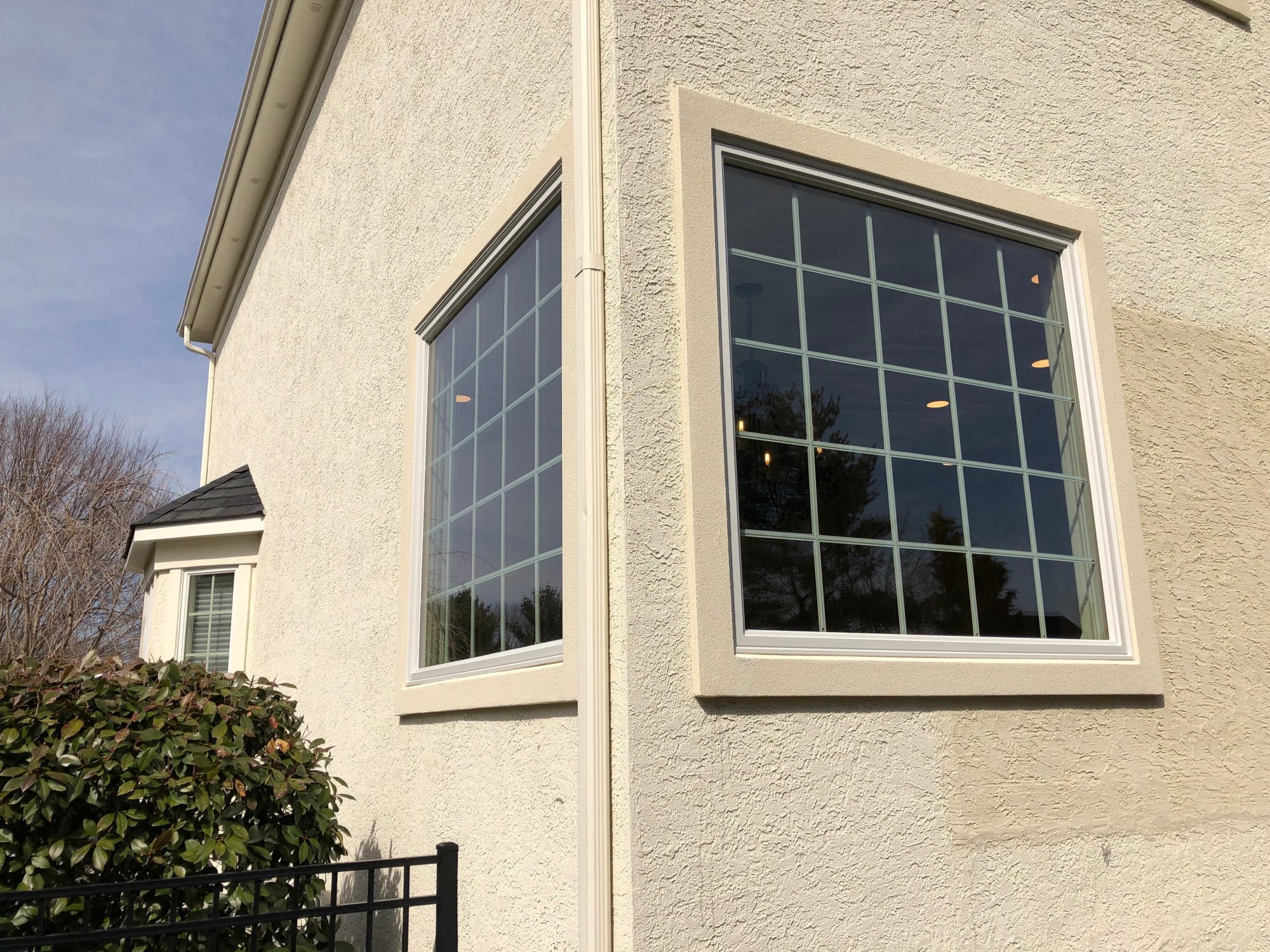 Looking for an exterior or interior remodel in New Jersey? Contact R. Craig Lord construction online at www.rcraiglord.com/contact-us.