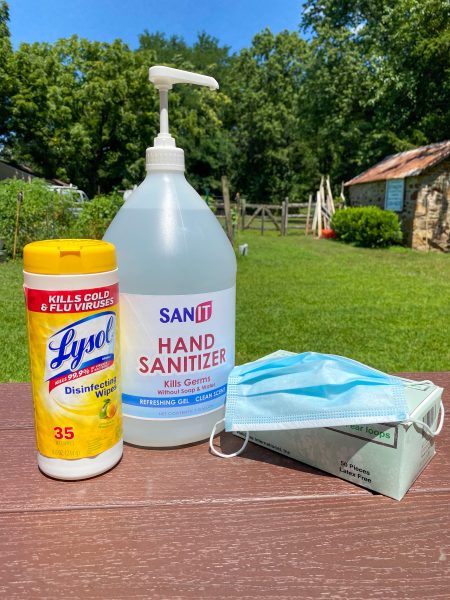 First and foremost, we hope all of our followers are remaining safe and healthy during this tough time. We are actively doing everything we can to help stop the spread of this virus and flatten the curve.
The health and safety of our staff and homeowners will continue to be our number one priority. In order for us to make a safe and secure work environment, you will notice some new safety precautions to comply with the CDC guidelines. We will continue with our normal protocol of using negative air pressure equipment and dust barriers to keep all of the debris and germs contained in the construction site. Before our crews even arrive at your home to start their work day, their temperature will be taken at the office and tracked daily. There will be a large supply of hand sanitizer at every jobsite available for everyone to use throughout the day. All of our carpenters will also be wearing face masks along with gloves to help prevent any spread of germs. Our team will be practicing social distancing and stay 6 feet apart from our clients. We ask that if anyone in the home has been feeling sick or showing symptoms of the coronavirus to please let us know ahead of time.
Thank you for being patient with us! We understand these past few months have not been easy especially if you were forced to postpone your plans to remodel. We are so excited to start more remodeling projects again and can't wait to hear from all of you!