Here is our second installment of the BAYADA Home Healthcare renovations.
This is an old window frame we found in the former rear wall of the building. We might be able to do something interesting with this.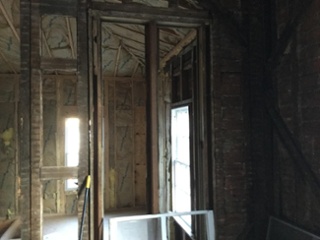 In the basement we have prepped the new section of basement floor. The plastic serves as a moisture barrier and the black disc is the lid to a new sump pit.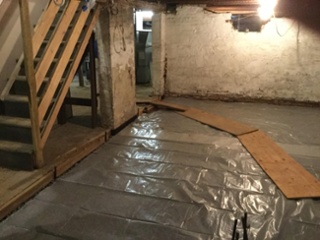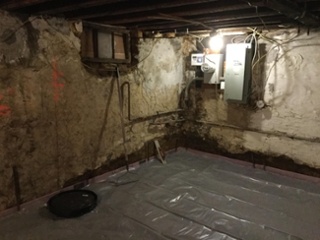 This chute will deliver the concrete from the truck down into the basement. Ingenuity occurs everyday on the job.
Topics: Remodeling, Moorestown, historic home renovation