At first glance, you might think we painted the interior of this historic home a beautiful shade of blue. But, in fact this is just another stage in the remodel of most historic homes. At the Bayada Home Health Care Offices, our carpenters have been busy applying blue board over the framing and insulation. Blue board, as it is called, is similar to drywall but has characteristics that allow for veneer plastering of the walls to be applied to its base. The base includes a special absorption surface that allows fewer steps in veneer plastering. Once all the blue board is completed on the walls and ceilings, the plaster veneering will begin.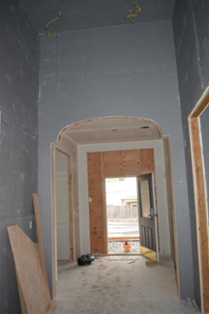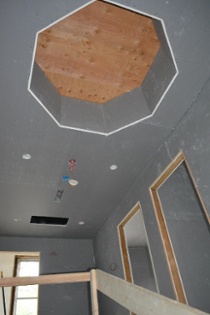 On the third floor, typical sheetrock is up and is ready to go.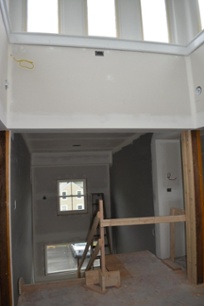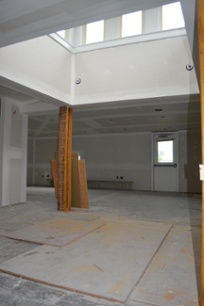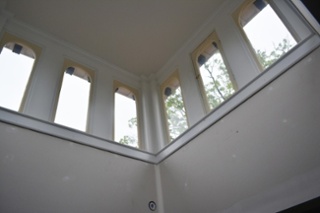 Check back soon to see the plaster work and restoration of the interior trim.
Topics: Sheetrock, historic home renovation, historic home, historic home remodel, blue board, drywall