Progress continues at the whole house renovation of the Bayada Home Health Care Headquarters located in Moorestown, New Jersey. A major renovation to restore the historic staircase is underway. And, an octagon opening to the cupula is being framed which will flood light from the cupula above the third floor all the way down to the first floor.
In order to stay true to the historical details of the home, a major renovation of the three story staircase is underway. Existing replacement staircases were removed and temporary staircases were installed while we have new staircases made to match the original staircase.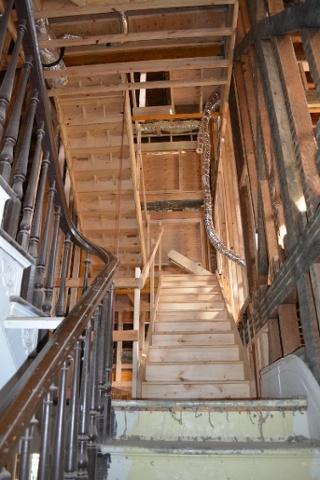 Framing has begun on the octagon opening below the cupula on the third floor of the Bayada Home Care Headquarters. When completed, visitors who enter the foyer will see a beautiful view from the first floor all the way up to the third floor. These photos show the framed opening in the floor from below and close up.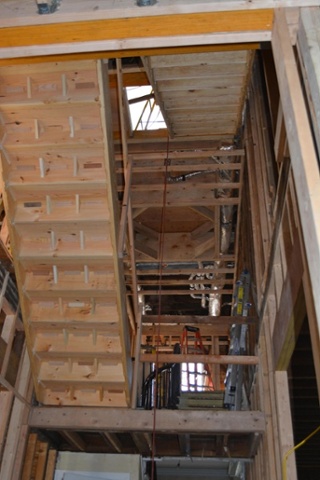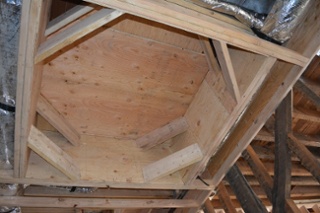 Please check back frequently for more updates of the Bayada Home Health Care Renovation.
Topics: historic home renovation, remodel, renovation, framing, cupula, historic staircase