Take a look at the behind-­the-­scenes renovation work going on at the site of the Bayada Home Health Care Headquarters in Moorestown, New Jersey.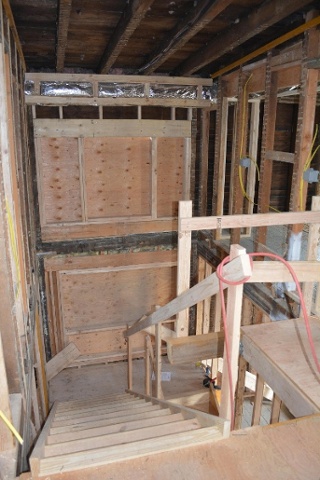 The entire building will be receiving all new electrical service. The new wiring has started on the third floor and, as you can see, a good deal of progress has been made. The high velocity HVAC ducts can also be seen in this picture.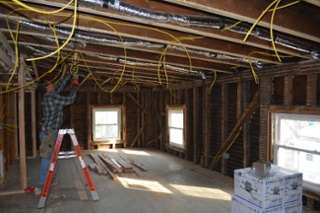 Two large windows at the top of the second story stairs spanning the height of the second and third floor are being framed. The top window has been framed to match existing windows on the third floor and the other will be one large window. When completed, the natural light flowing in these large windows will brighten the three story staircase and continue the open feel from the second floor to the third floor.
Please check back frequently for more updates of the Bayada Home Health Care Renovation. Topics: Electrical, historic home renovation, remodel, renovation, framing