Leading the Way in Client Satisfaction
R. Craig Lord Construction Company was showcased in the Qualified Remodeler Magazine, July 2016, as one of sixty remodeling firms from across the country leading the way with client satisfaction. R. Craig Lord Construction uses an objective third party service, Guild Quality, to track the company's client satisfaction. With a 2015 recommendation rate of 100% and an all-­ time recommendation rate of 97.83% since joining Guild Quality in 2007, the company has built a reputation for quality work and exceptional client service. R. Craig Lord Construction Company is located in Moorestown, NJ.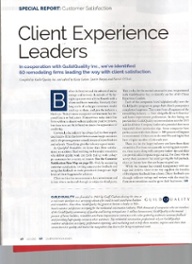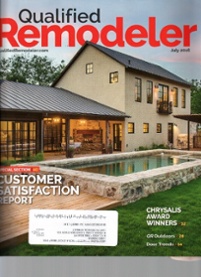 R. Craig Lord quote in Qualified Remodeler Magazine:
"Communication is the foundation of a great client experience, and it starts with good listening. Clients don't want to be surprised, they don't want to be left in the dark, and they don't want to be misunderstood. Our full-­time lead carpenter system provides jobsite consistency and a single point of communication. We use bi-­weekly job meeting that include timelines for decisions and work progress, a two week look ahead for what to expect and published minutes to keep everyone informed. We even have a mailbox on the job for client notes if they leave before we arrive." – R. Craig Lord
To read the entire article, please go to Qualified Remodeler for the July Magazine Issue.
Topics: GuildQuality, Remodeling, Remodeler, Award, Customer Service