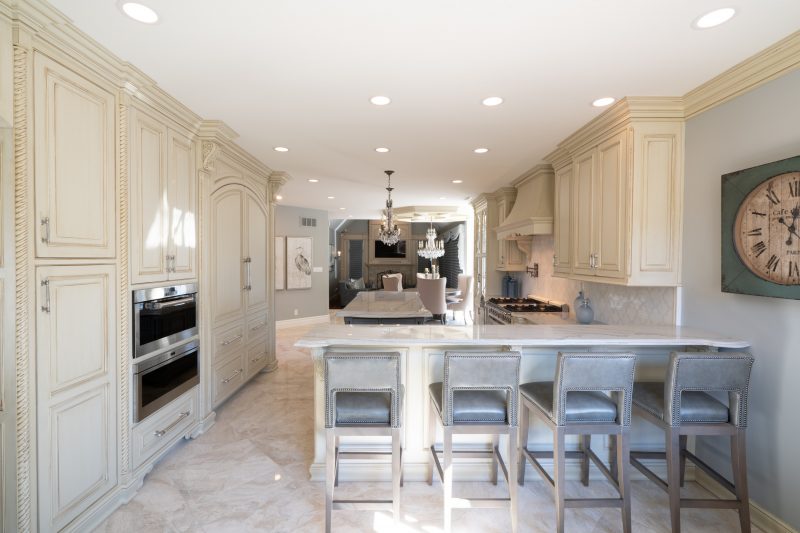 Kitchens – One of the most highly demanded remodels in a home. It's where you spend most of your time without even realizing. You might find yourself lingering after dinner and dessert to hang around your kitchen island enjoying the company of your family or friends. Kitchens have become such an active part of a home and it influences people to remodel to better fit their needs and space. Before jumping into such a big project, it is important to take inventory of your entire kitchen "must haves."
Here are some things to consider before starting your kitchen remodel:
Space – How much space do you need? Do you often have more than one person cooking and need more room for people to help in your kitchen? Changing your kitchen layout to more of an open concept design gives you much more room for family and guests in your kitchen. It's also important to take into account where you will be dining. You might want to make a kitchen island versatile so you can add some seating on an end for a place to eat. Some even go as far as taking down the adjacent dining room wall to connect the spaces to provide more room for the main dining area.
Storage – How many kitchen appliances/cookware do you have that needs storage? Everyone has their everyday pots and pans that they use, but some appliances can go days without being touched. Having a place to put unused kitchen appliances is important to make your kitchen look magazine ready for those special occasions.
Lighting – Is your kitchen lighting up to your standards? Having enough lighting makes a huge difference in a kitchen. Most older homes have one to two ceiling lights and a window above the sink giving you not nearly enough light. Adding more windows, recessed lighting, under-cabinet lights, and even pendant lights above sinks or kitchen islands make all the difference.
Budget – How much are you willing to spend? Finally, we come to the most important part. A budget helps you determine what changes to the kitchen that you are willing to spend money on. Sharing your budget with your remodeler helps them get a better understanding of what you can afford and customize the project to prioritize all of your needs.
Kitchen remodels are one of our most common and successful projects here at R. Craig Lord Construction. Our design-build team works so closely with our clients to make their dreams come to life. If you are considering this kind of remodel, please feel free to call us and visit our website to browse through our Kitchen Gallery!