Check out this behind-­the-­scenes look at the R. Craig Lord Construction Company remodel of an 1850's historic home located on Main Street, Moorestown NJ. This site will soon be the headquarters for Bayada Home Health Care.
On the third floor, the octagon cutout in the floor has been revealed. Painted white spindles and a wood hand rail, to be stained, provides a period aesthetic while providing safety when gazing down through the opening.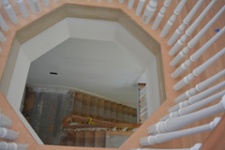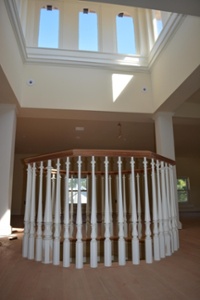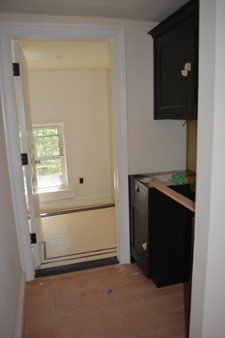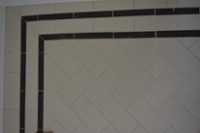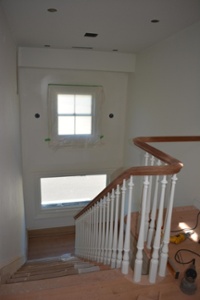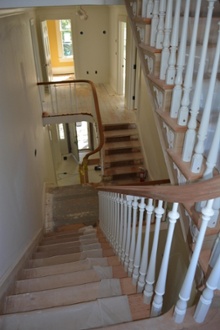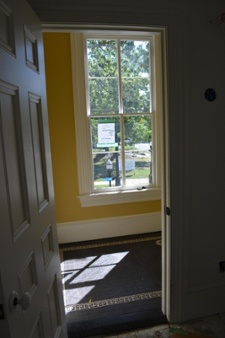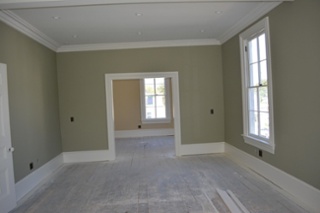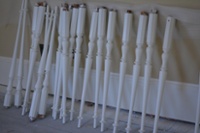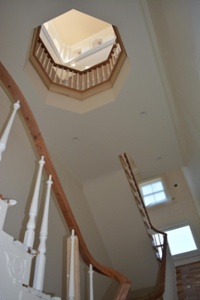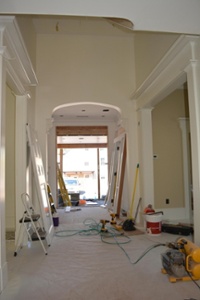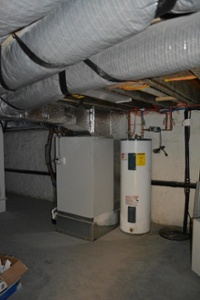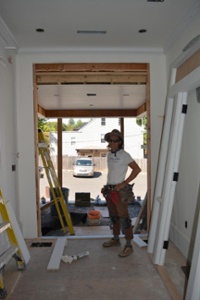 In addition to looking down from above, a visitor on the first floor can see up through the octagon cutout to see the cupola, the highest point of the house.
Above Photo: looking down to lower floors Right Photo: looking up from first floor to cupola
Painting of the rooms on the third floor is complete and recessed lighting has been installed. The room trim painted in white highlights the baseboards and plaster cornices.
Progress on the third floor bathroom is in full swing. The light and dark period tiles make for a perfect combination.
The second floor bathroom is a nice contrast to the third floor bathroom. Dark tiles with light accents are showcased nicely with the light coming in from the large window.